Trees, Water & People needs your help! We have an opportunity to win the $5,000 prize from GuideStar USA, Inc., the leading source of nonprofit information, and KIMBIA, a group that empowers nonprofits and other organizations to increase giving, through their Winter 2011 GuideStar-KIMBIA Nonprofit Giveaway.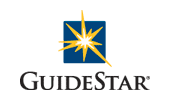 Anyone with firsthand knowledge about Trees, Water & People who is not a paid employee—donors, volunteers, board members, recipients of our services—can write a review about us on GuideStar. Your review will appear on our profile on both GuideStar and GreatNonprofits, GuideStar's partner that makes it possible to write and post reviews. There is no charge for writing a review, but you are limited to posting only one review for our organization.
The nonprofit organization that receives the most reviews by February 28th will win the $5,000 prize!
To write a review, please visit: http://www2.guidestar.org/organizations/84-1462044/trees-water-people.aspx. For more information, see the official rules at http://www2.guidestar.org/rxg/update-nonprofitreport/sweepstakes-official-rules.aspx. The contest begins on February 1, 2011, and ends at 11:59 p.m. EDT, February 28, 2011.
Thank you for your support!